Industrial Suppliers To The World.  We pride ourselves on building partnerships with companies around the world just like you!
Electrical and Lighting Products
Instruments, Tools and Welding Parts
Other Parts and Machinery
We are an export trading company which specializes in procurement and sales of U.S. products to customers overseas, including electrical, lighting, valves, instrumentation, chemical detection and many other items (see our line sheet).
To build partnerships around the globe based on mutual trust and respect in supplying industrial, electrical, mechanical goods and instrumentation.
We strive to treat every customer as a Partner as a matter of policy. This terminology serves as a strong reminder to each member of our team that our economic health is tied directly to those of our customers and influences our approach to every quotation, order, and shipment.
Trading Companies

60%

60%

End users

25%

25%

Maintenance and Engineering Companies

15%

15%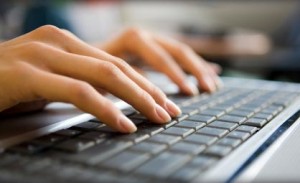 Request for Quote
All quote requests are to be sent via email to tectrad@tectrad.net email address.
Research and Contact Suppliers
We will research the products requested and contact our suppliers accordingly.  Note: we only quote products made or widely available in the U.S.A.
Price Quotation Sent Via Email
After receiving the pricing from our suppliers we will provide to you a quotation via email.   Please note it typically takes 3 business days to obtain pricing and sometimes longer.
Frequently Asked Questions
Here are our most commonly asked questions related to the ordering, shipping, and billing process.
What kind of clients do you work with?
End users and trading partners from different areas around the world.
Quotations and Freight Costs
Quotations typically take 3-5 business days.  We can sometimes obtain quotations faster for urgent needs, but not always.  As a courtesy to our customers we do provide freight cost estimates on our quotations, but these are estimates only and not a guarantee of the actual freight costs incurred.  We do our absolute best to be accurate where possible based on our knowledge and previous shipping history of the items but there are times where the information is limited and the weight and dimensions are not available or cannot be easily determined.  Actual freight costs based on packed material for shipment will be billed on your invoice and are expected to be paid accordingly.
Payment Terms
All quotations are based on EX-Works Tectrad warehouse, Houston, Texas.
Unless you have been doing business with our company for many years we do require payment for orders in advance. For new customers we require payment in full when the order is processed on our side including freight costs if desired. For existing customers we do require down-payments for some larger orders or when our suppliers are requiring the same payment terms for us.
All payments are to be paid via wire transfer using instructions we will provide with our invoice.
Don't Be Shy
Send us your inquiry and we will respond as soon as possible.